Unlock Nature's Stress Reliever
Image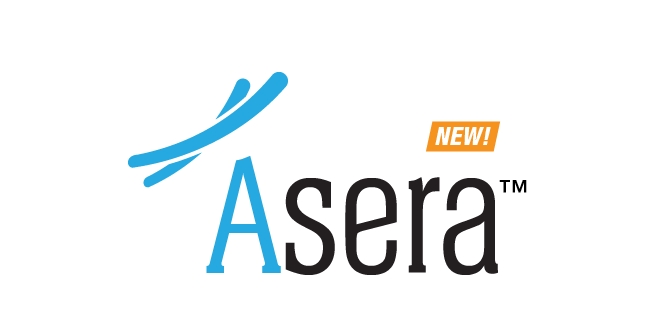 Ashwagandha, scientifically known as Withania Somifera, thrives in the northern provinces of India. Revered for centuries in Ayurvedic medicine, this ancient shrub has helped countless individuals combat their self-perceived stress, and regulated elevated cortisol levels. At the heart of Ashwagandha's potency are Withanolides and Oligosaccharides. While Withanolides have been the star attraction, Vidya's Ashwagandha stands out with its 30% oligosaccharide standardization. This innovative approach, based on the principle of ingredient synergy, allows for both actives to work harmoniously, amplifying their individual benefits against stress.
---
Quality Assurance

There's a rising tide of debate surrounding the quality and standardization of Asera™. Vidya rises above the fray, relying on stringent third-party testing to authenticate the active percentage present in our extracts, ensuring you get precisely what's promised.

Clinical Excellence

While most market offerings lean on high dosages, Vidya's Asera™ showcases its prowess at a mere 160mg daily dose. The results of our two-month randomized, double-blind clinical trial in stressed adults were astonishing: significant reduction in self-perceived stress and anxiety levels, noteworthy improvement in depression levels, and marked decrease in cortisol levels.

The Vidya Advantage

When juxtaposed with a leading brand ingredient, Vidya's extract consistently outperformed in numerous measures, most notably in reducing anxiety levels as recorded by the DASS-21 questionnaire and cortisol level reductions.
The Future of Stress Relief
Vidya's Asera™ isn't just another extract on the market. It's a potent, scientifically-backed, and uniquely standardized solution for modern stress relief, ensuring you're not just getting a dose of Asera™ but the finest nature has to offer.
Asera™ Technical Specifications
Plant Name

"Withania somnifera" Ashwagandha Extract

Material Description

Clinically Substantiated Dosage

Label Claims

Plant-Based

Non-GMO

Allergen Free (Major 8)

Suggested Applications

Capsule

Tablet

Ready-To-Mix

Topical Cosmetic

Functional Food

Background Information

Ashwagandha or Withania Somifera is a shrub that is commonly grown in provinces in Northern India and is produced in our state-of-the-art facility in Bangalore. Over centuries it has been used in traditional Ayruvedic medicine for individuals that are self-perceived to be stressed or in more modern medicine have elevated cortisol levels. Thanks to an active called Withanolides and a family of saccharides called oligosaccharides this plant is exceptionally effective in balancing one's stress and cortisol levels. Ashwagandha is at the root of some controversies regarding quality and standardization however at Vidya we use third party testing to ensure the active percent that we claim is found in the plant.

Vidya is always conscious that space in a capsule or tablet is always of concern and as a result we completed a clinical on our Ashwagandha at a 160mg daily dose. When we were developing the clinical protocol, we realized that even though we have a 10% Withanolide standardization there are other beneficial components in the other 90% of the plant. Therefore, in part to get a therapeutic low dose we created a 30% oligosaccharide standardization. Ingredient and active synergy are very important concepts that we believe in. Withanolides and Oligosaccharides are both beneficial for stress in their own individual mechanistic way

The clinical was a two month long randomized, double-blind, parallel group clinical in healthy but stressed adults. This clinical had two hypothesis and two goals. The first is we wanted to see how our low dose, lowest on market, was able to modulate cortisol levels and self-perceived stress/anxiety in healthy adults ( Figure 1). We saw a statistically significant reduction in anxiety levels gathered from the DASS-21stress questionnaire (p<0.001) from baseline to end of study. Statistically significant improvement in depression levels from baseline to end of study (p<0.002). Reduction in anxiety levels using the HAM-A questionnaire from baseline to end of study (p<0.007). Statistically significant decrease in cortisol levels from baseline to end of study (p<0.001). This is fantastic data with statistical significance for every end point and proves that our low dose 160mg Ashwagandha is very effective for stress and cortisol reduction.

We also wanted to do a comparison with a leading Ashwagandha brand (Figure 2). For each endpoint such as self-perceived anxiety, depression levels, anxiety levels through HAM-a, and cortisol levels the Vidya Ashwagandha had a greater reduction or improvement compared to leading brand. The biggest numerical difference was in where Vidya's Ashwagandha was superior was in the total responses in the anxiety levels in the DASS-21 questionnaire. One of the bigger differences in statistical significance gave Vidya's Ashwagandha the edge for cortisol levels.

This was a very effective clinical that showed a lower dose Ashwagandha is very therapeutic with fantastic statistically significant results and is better in certain measures than a commonly used form. Our ingredient is also different than what is commonly seen on the market due to our high oligosaccharide standardization.
Request Product Information