The Blossoming Secret of Asia
Image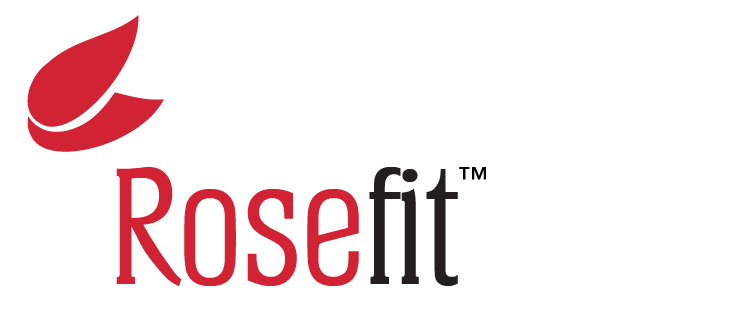 RoseFIT™ emerges from the delicate petals of Rosa multiflora var. platyphylla – a rose with a heritage steeped in Asian history. Known as "Seven Sisters", this exquisite bloom now unveils a novel pathway to holistic health.
---
Historical Elegance of "Seven Sisters"

Rooted in the 1800s, the "Seven Sisters" rose – Rosa multiflora var. platyphylla – is a symbol of timeless beauty and traditional wellness. Today, its delicate petals serve as the foundation of our transformative extract.

Meticulous Extraction

Ethanol's gentle touch extracts the essence from the dried rose petals, culminating in the final RoseFIT™ powder. Every step is executed with precision at Vidya's state-of-the-art facilities in Bangalore, India.

A Clinical Beacon of Weight Management

RoseFIT™ is not just about aesthetics; it's about results. Its potential to inhibit lipase paves the way to reduce dietary fat absorption and regulate fat cell formation. Clinical validations underscore these claims with significant reductions in body weight, BMI, and fat mass. Furthermore, hormonal regulation and enhanced satiety markers propel RoseFIT™ into a league of its own.

Blossom into a Healthier You
With RoseFIT™, Vidya Herbs invites you on a journey of rejuvenation and balance. Drawing from a flower that epitomizes beauty, we present a solution that intertwines grace with wellness. Embrace RoseFIT™ and let your health flourish.
ROSEFIT™ Technical Specifications
Plant Name

"Rosa multiflora" var. Platyphylla Petal Extract

Material Description

Deep Reddish Brown Powder

Clinically Substantiated Dosage

Label Claims

Plant-Based

Non-GMO

Allergen Free (Major 8)

Suggested Applications

Capsule

Softgel

Tablet

Gummy

Ready-To-Mix

Ready-To-Mix

Background Information

RoseFIT™ is a water-soluble extract of Rosa multiflora var. platyphylla. Rosa multiflora is also referred to simply as rose. This variety of rose dates back to Asia in the early 1800's and also goes by the name "Seven Sisters."

The dried rose petals undergo extraction using ethanol followed by a drying process which results in the finished powder. The extraction and drying process occurs at Vidya's state-of-the-art manufacturing facilities in Bangalore, India.

Early research by Vidya Herbs examined the mechanisms by which RoseFIT works. The research suggested that RoseFIT may inhibit lipase (an enzyme that breaks down fat), which in turn inhibits the absorption of dietary fat as well as helping to regulate adipogenesis (the formation of fat cells).

In a double-blind, randomized, placebo-controlled clinical trial, 70 overweight (BMI ≥ 25.0 to < 30.0 kg/m?) adults were administered either 200 mg of RoseFIT or a placebo twice daily before food for 12 weeks. Results indicated that the RoseFIT group saw a significant reduction in body weight, BMI (body mass index), fat mass and % body fat in comparison to the placebo group (p < 0.05). Other notable improvements in the RoseFIT group included a significant decrease in ghrelin (p < 0.001), a significant increase in leptin (p < 0.05), and significant favorable changes in VAS (visual analogue scale) scores for hunger, satiety, fullness and prospective food consumption as compared to the placebo group (p < 0.01).

'Warner, K. University of Florida, Institute of Food and Agricultural Sciences. 2017.

Sudeep HV, Gouthamchandra K, Ramanaiah I, RajA, Shyamprasad K. 17:84-92 (2021).
Request Product Information